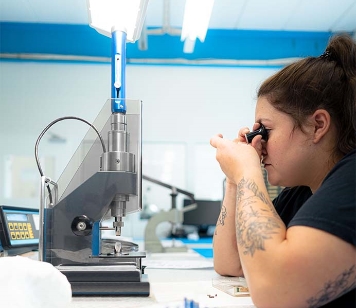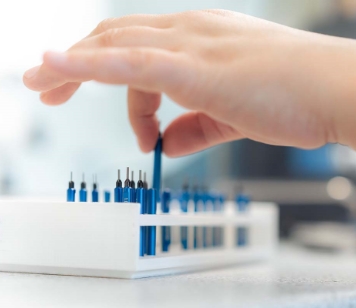 Azurea was founded in 1914. It is oriented and specialized in the production of small parts for the watchmaking industry. In order to satisfy his needs and control his own production, Célestin Konrad, the founder, decided, in 1932, to manufacture smooth plug gauges.
This production met with a favorable response from the local screw-cutting industry and was later extended to an international level. The manufacture of buffer gauges remained the affaire of a small department until 1998, when the Board of Directors decided to make it a full-fledged company under the name Azurea Jauges SA.
Strong of its success, it is necessary to find new premises and it is in Belprahon that the move takes place in 2002.
Directed since 2012 by Mrs. Nathalie Tschumi, Azurea Jauges SA currently has 9 versatile and highly qualified employees.
Specialized in the realization of high precision measuring instruments, Azurea Jauges SA has been able to develop, during these last years, new products as well as new manufacturing technologies in order to satisfy an increasingly demanding clientele.
In constant search of evolution and expansion, Azurea Jauges SA participates every year in different exhibitions, both at national and international level (EPHJ, Geneva / SIAMS, Moutier / CONTROL, Stuttgart / MECSPE, Parma / MICRONORA, Besançon).
As of 2022, Azurea Jauges is committed to the environment and is drastically reducing its paper consumption.
In addition to standard hardened steel gauges, Azurea Jauges SA is also specialized in the manufacture of hard metal gauges:
All our products are offered with single or double sleeves (go / no go).
A measuring device, developed and manufactured by Azurea Jauges SA étoffe our product range. The latter is also available for rent (price and conditions on request).